Products

Shenzhen Boyoud Industry Co., Ltd
Tel: +86-0755-29483020-607
Mobile: +86-13316997938
Email: boyoud607@boyoud.com
Skype/WeChat: boyoud607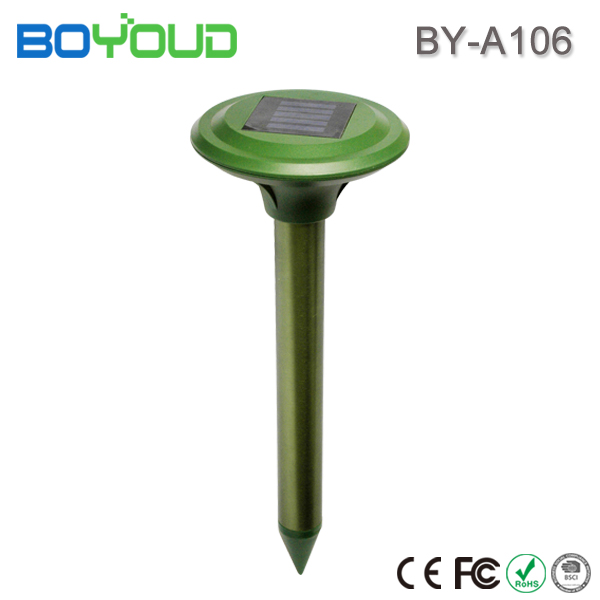 1. The device will auto change frequency every hours to overcome moles adaptability for same frequency and enhance the effective.
2. Power supply: solar energy cell, long-effective Ni-Mh cell recharged by solar energy.
3. The device can change rechargeable battery when the sound wave vibration becomes weak.
4. Frequency: 400HZ-1000HZ.
5. Working range: about 800 square meter.