Products

Shenzhen Boyoud Industry Co., Ltd
Tel: +86-0755-29483020-607
Mobile: +86-13316997938
Email: boyoud607@boyoud.com
Skype/WeChat: boyoud607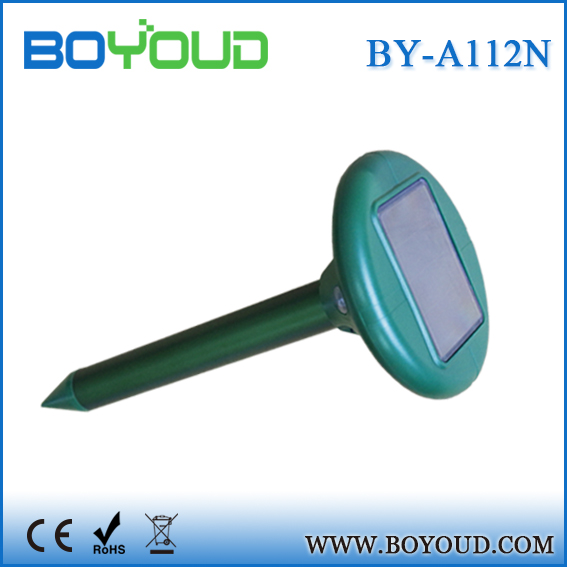 Solar Mole Repeller with LED Night Lights
This device by switch the button to choose different work model and on-off key to repel moles.
1. With LED night light, when the dark, the three LED lights will illuminate and cycle 1 second per LED light, the LED lights will continue to work for 4 hours to brightening your garden.
2. Waterproof and no water seepage.
3. Solar panels: amorphous silicon 3v/70Ma.
4. Rechargeable battery: 1pcs AA 1.2v/800mah Ni-Mh battery.
5. Frequency: 400Hz-1000Hz.
6. Working range: about 800 square metre.